Melbourne Male Escorts on TV
Interview on Channel 9's Today Show
Male Escorts Melbourne was the third in our website franchise of independent straight male escort websites. Our first male escort website was first launched in October 2012 in Brisbane and on 7th February 2013 the Today Show and Sunrise breakfast national TV shows aired a 3 minute video segment interviewing CEO Anthony Clark on Brisbane Male Escorts' original business models. Click on the images below to play the videos.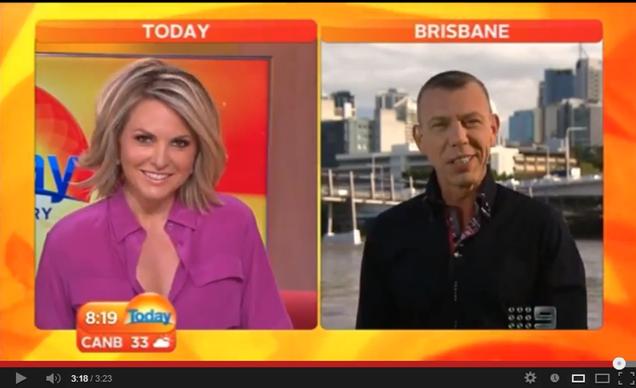 Interview with Georgie Gardner on the Today Show Channel 9 morning TV Show.
Interview on Channel 7's Sunrise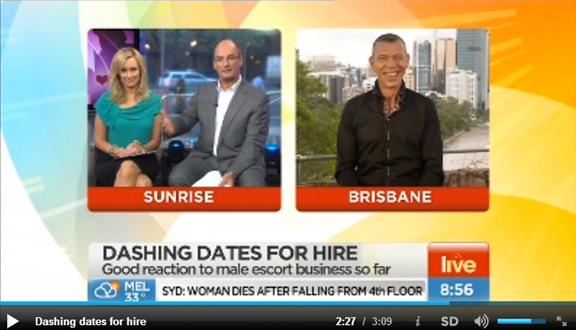 Interview with Mel and Kochie on Sunrise Channel 7 breakfast TV segment.
Since it's inception the escort franchise has changed significantly with at the time of writing Male Escorts Melbourne reflecting the most up to date technically advanced website so far.